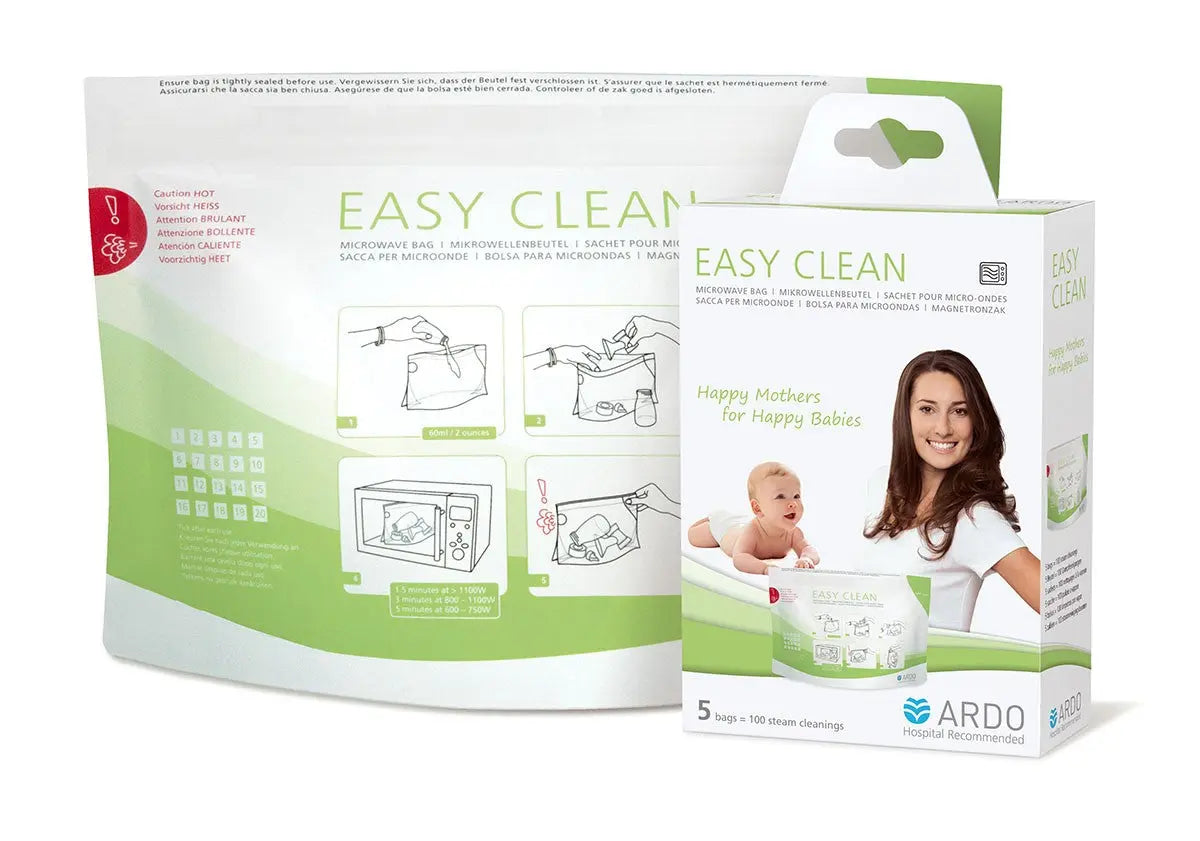 Ardo Care Easy Clean Microwave Bags
Bundle and Save!
Choose 2 items and save 10%
Choose 3 items and save 15%
Or, select 4 items for 20% off!
---
The best parenting hack – use a microwave steam clean bag to quickly disinfect your breast pump flanges, milk storage bottles, accessories, pacifiers, and more without the hassle of boiling or sterilizing.
Quick and safe cleaning and sterilization of breastfeeding accessories in the microwave

Multi-use large bags for microwave, intended for bottles and breast pump accessories that can be steam-cleaned; each bag may be used 20 times

Hygienic and safe, Easy Clean bags help sterilize thanks to their design, Easy Clean save space and are suitable for use at home and in the office

Includes 5 bags for 20 uses each
This item is Final sale, no returns accepted.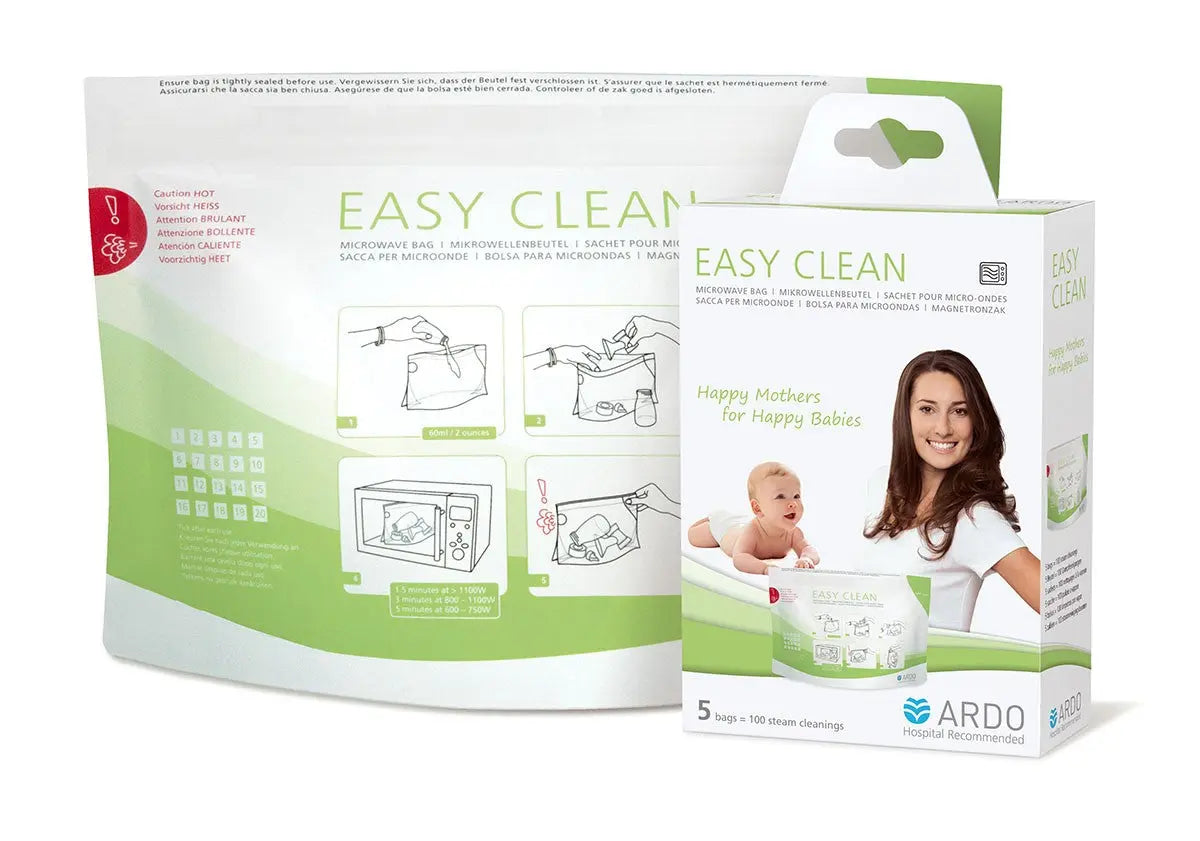 This product has no reviews yet.
Other Products You'll Love . . .
This is no cookie cutter collection. We have uniquely and intentionally curated the tools for success for moms across the land.