SEEING IS BELIEVING
With bras that fit a spectrum of body shapes and proprotions, our fairy has created a collage of fair maidens, in a range of our styles and sizes.
Check out some of our magical styles featured on lovely moms in a range of sizes.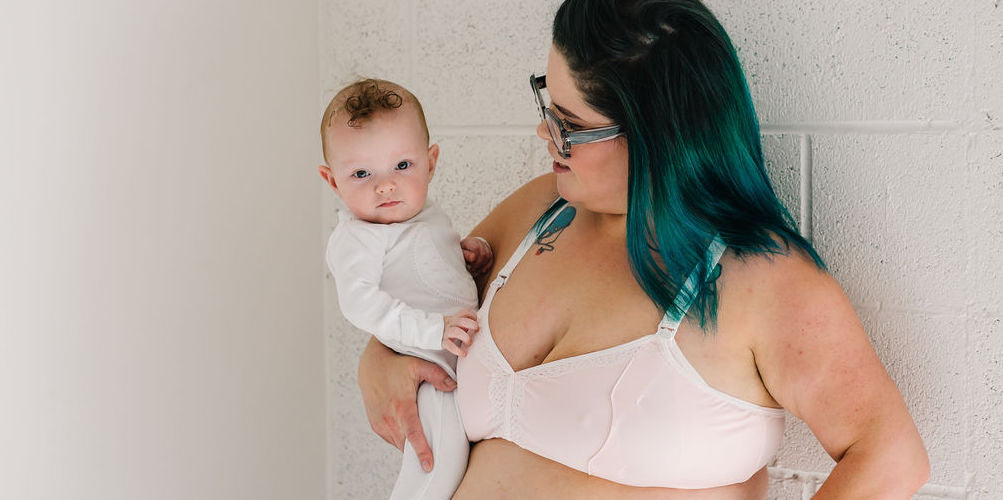 BRALETTES AND FLEXIBLE FIT BRAS
Bralettes are a wonderful option for new moms who are seeing ongoing sizing fluctuations. Either due to engorgement or post pregnancy weight loss, our bralettes are soft, stretchy and accomodating, due to the soft fabrications and lack of rigidity.
Rose All in One Bra
Perfect for lounging, nursing and pumping through the night, and general comfort while being home or out and about - this little princess is an essential at home and in your pumping bag.
Ruby Nursing and Pumping Bralette
A step up in support, this jewel covers your assets with a plunging neckline and power mesh to create more lift and supple support.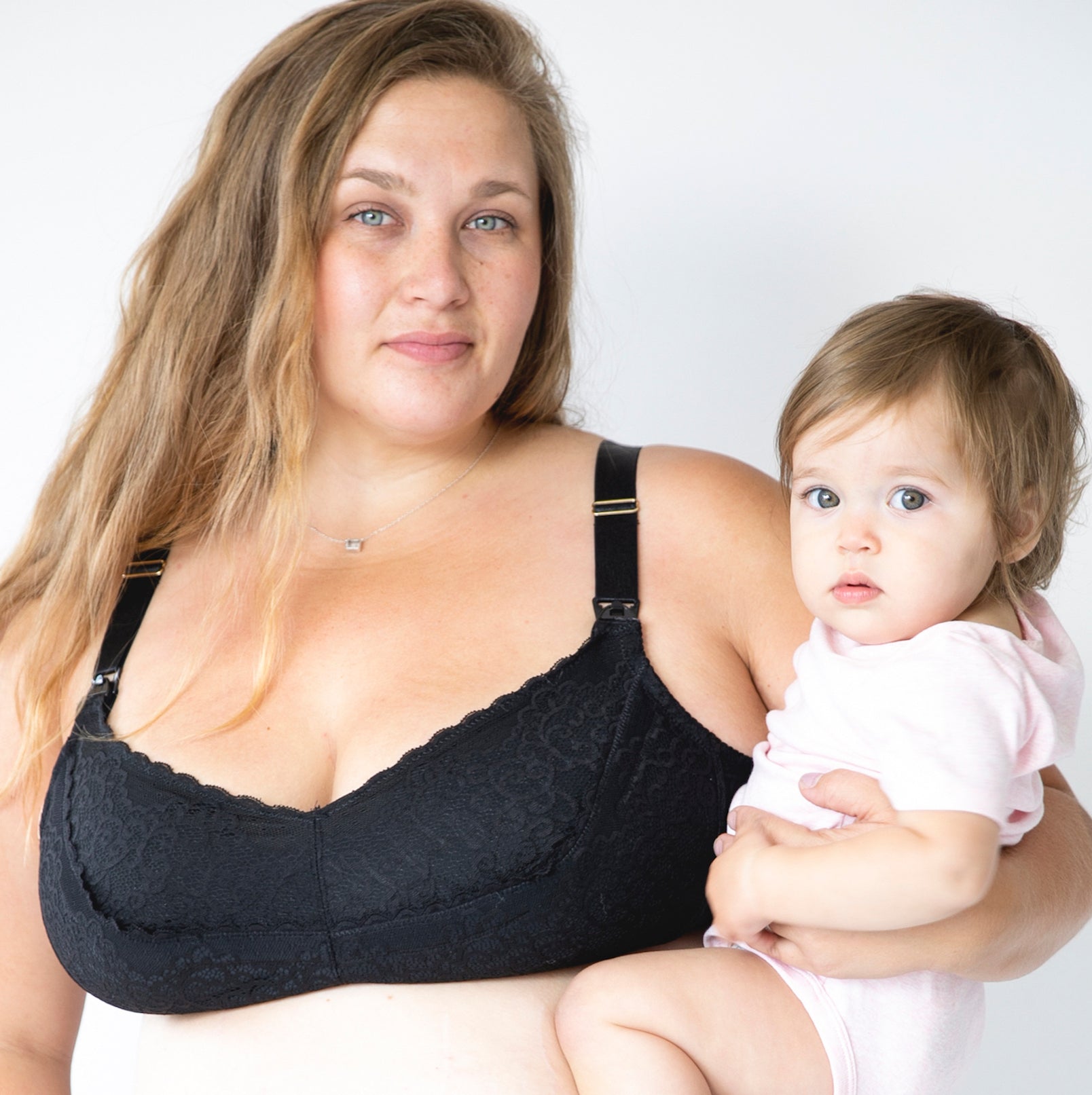 BRAS TO PROVIDE SHAPE AND SUPPORT
Our range of bras offer more structure and support to hold and lift, support and embrace - your breasts and pumps.
Ayla Nursing and Pumping Bra
Lingerie that puts the sparkle back in your eye and the pep in your step. This demi-cup style is structured and less stretchy, for optimal support. With demi-underwire, this beauty creates curves, while letting you juggle.