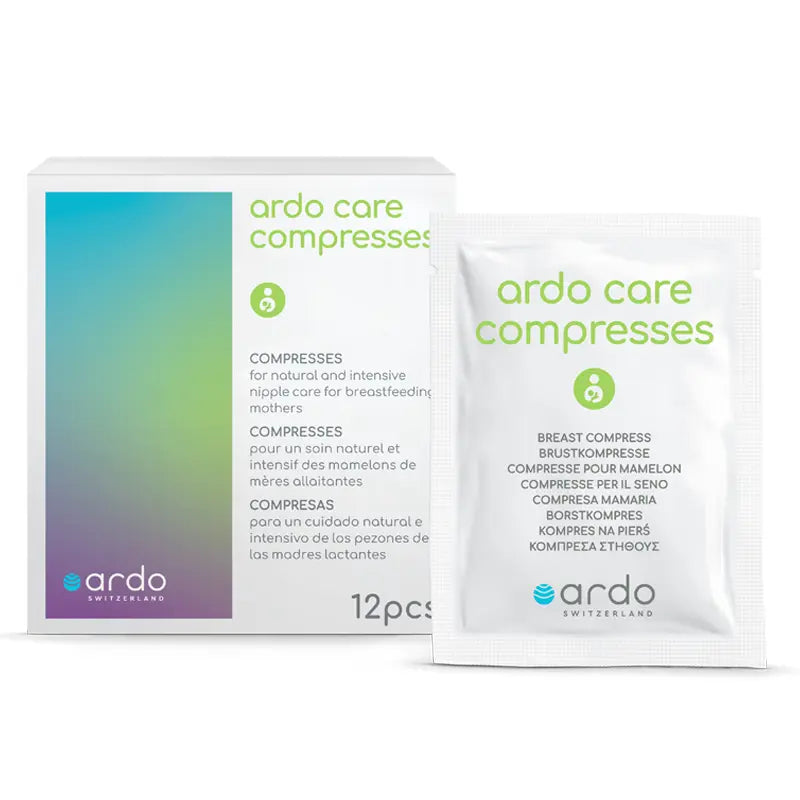 Ardo Care Compress
Bundle and Save!
Choose 2 items and save 10%
Choose 3 items and save 15%
Or, select 4 items for 20% off!
---
Intensive Nipple Care for your tender milk-makers.
Ardo Care Compresses provide intensive and natural care of sore, cracked, and stressed breastfeeding nipples. The soft compresses with plant-based (Vegan) gel moisturize dry nipples with a pleasantly cooling effect that offers instant relief. 
Each Ardo Care Compress box comes with 12 individually packaged compresses for single use, the most hygienic way to help avoid any viral, fungal, or bacterial contamination.
The Vegan gel is pre-applied on a round, non-woven fabric that is coated on one side. The gel used on Ardo Care Compresses is odorless, colorless, and made of purely natural, plant-based Vegan ingredients. It was developed in Switzerland according to natural cosmetic standards and is manufactured in Greece, the birthplace of Western medicine.
Unlike other lotions and gels, Ardo Care Compresses avoids any staining of clothing when applied properly. 
Ardo Care Compresses are completely safe for mom and baby, and any residual gel remaining on the nipple does not need to be wiped of, before breastfeeding.
This item is *Final sale*, no returns accepted.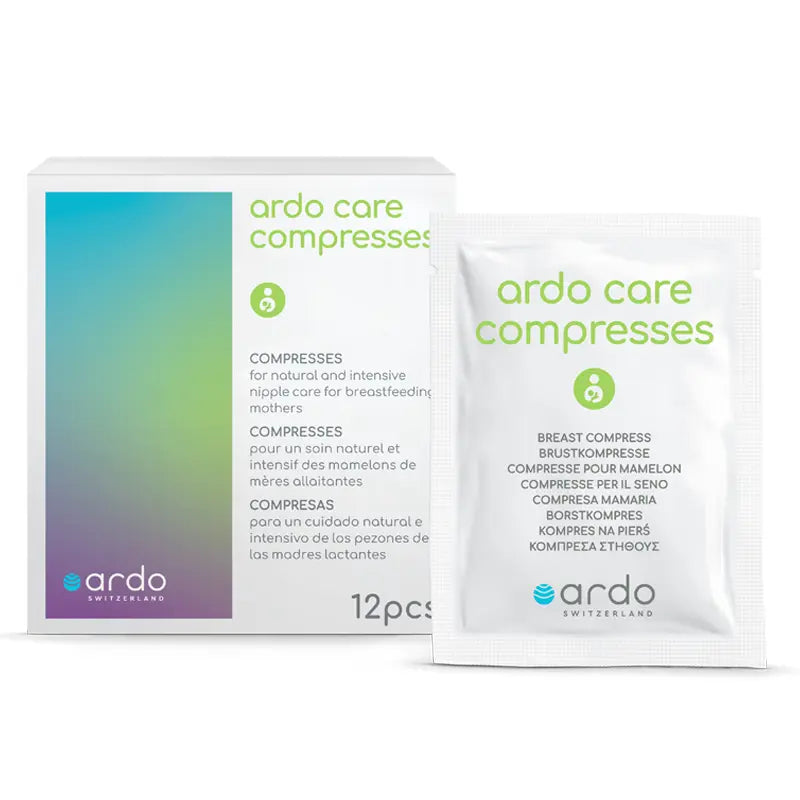 This product has no reviews yet.
Other Products You'll Love . . .
This is no cookie cutter collection. We have uniquely and intentionally curated the tools for success for moms across the land.