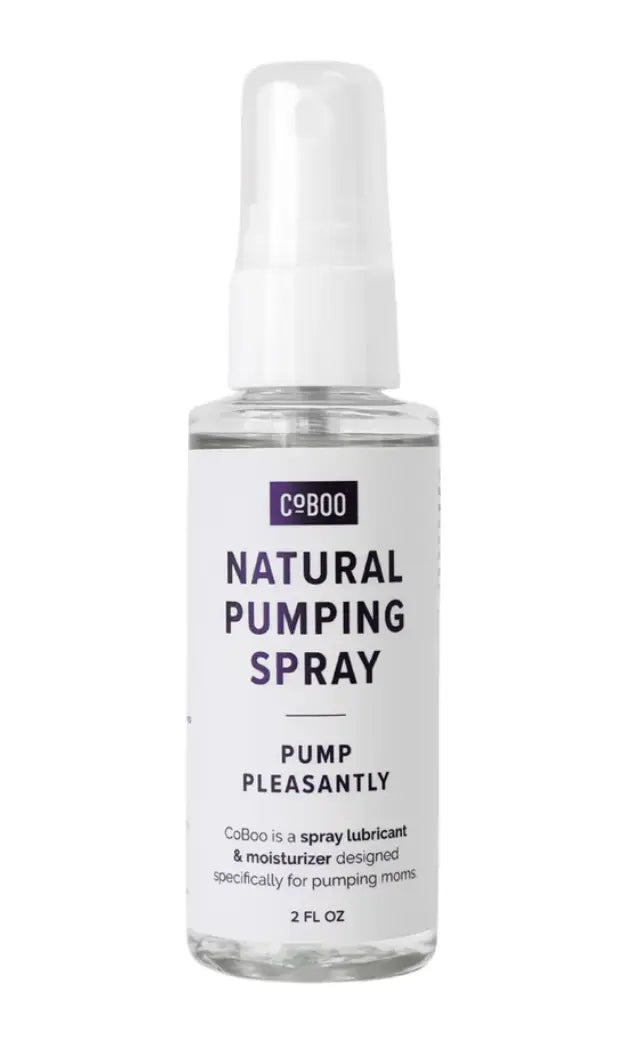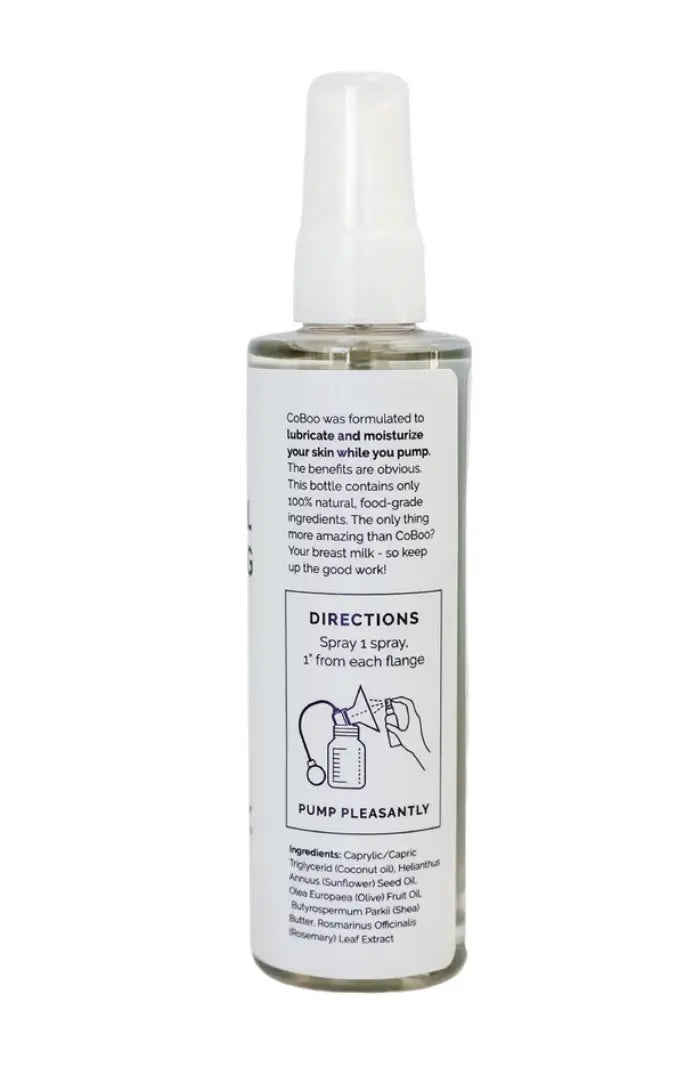 CoBoo Pumping Spray
Bundle and Save!
Choose 2 items and save 10%
Choose 3 items and save 15%
Or, select 4 items for 20% off!
---
Reduce the pain of pumping.
CoBoo was formulated to make your skin glide while you pump. 
- Perfect glide reduces chafing and itching - protecting and moisturizing your skin and tender nipples
- 100% natural food grade ingredients - hypoallergenic, vegan and safe for baby
- Easy spray application - spray directly on breast pump flanges, keeping hands clean and milk germ-free
- Created by a pumping mom
- Each 1 oz bottle contains 150-180 sprays, 2 oz bottle 300-460 sprays
- For best results spray in temperatures above 50º
The only thing more amazing than CoBoo is your breast milk, so keep up the good work!
Final sale - not returnable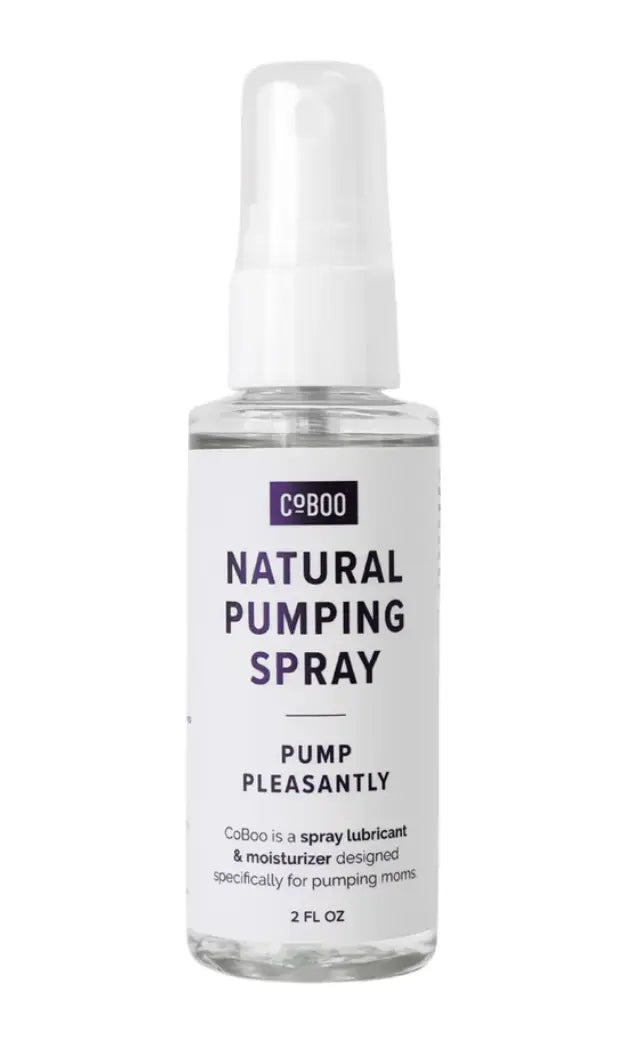 This product has no reviews yet.
Other Products You'll Love . . .
This is no cookie cutter collection. We have uniquely and intentionally curated the tools for success for moms across the land.