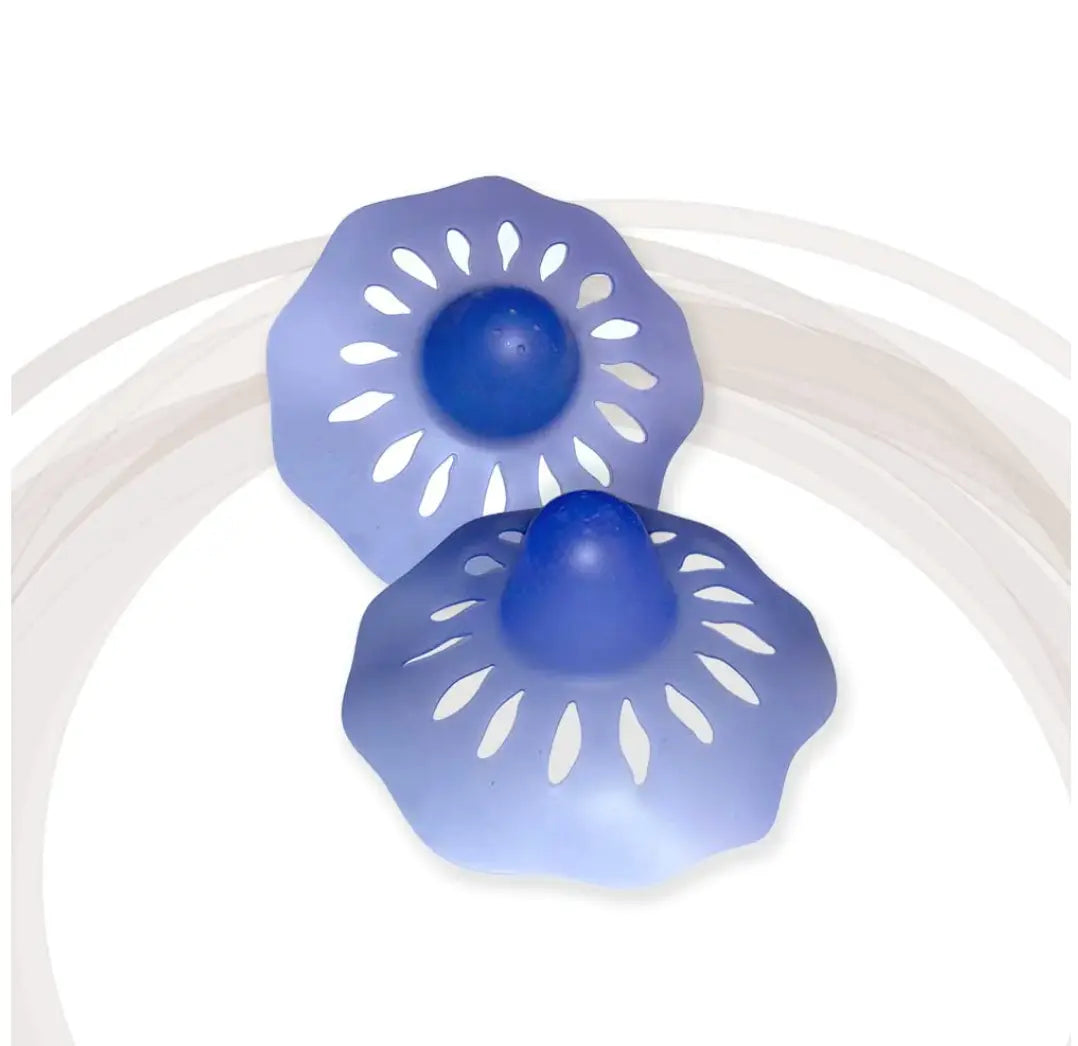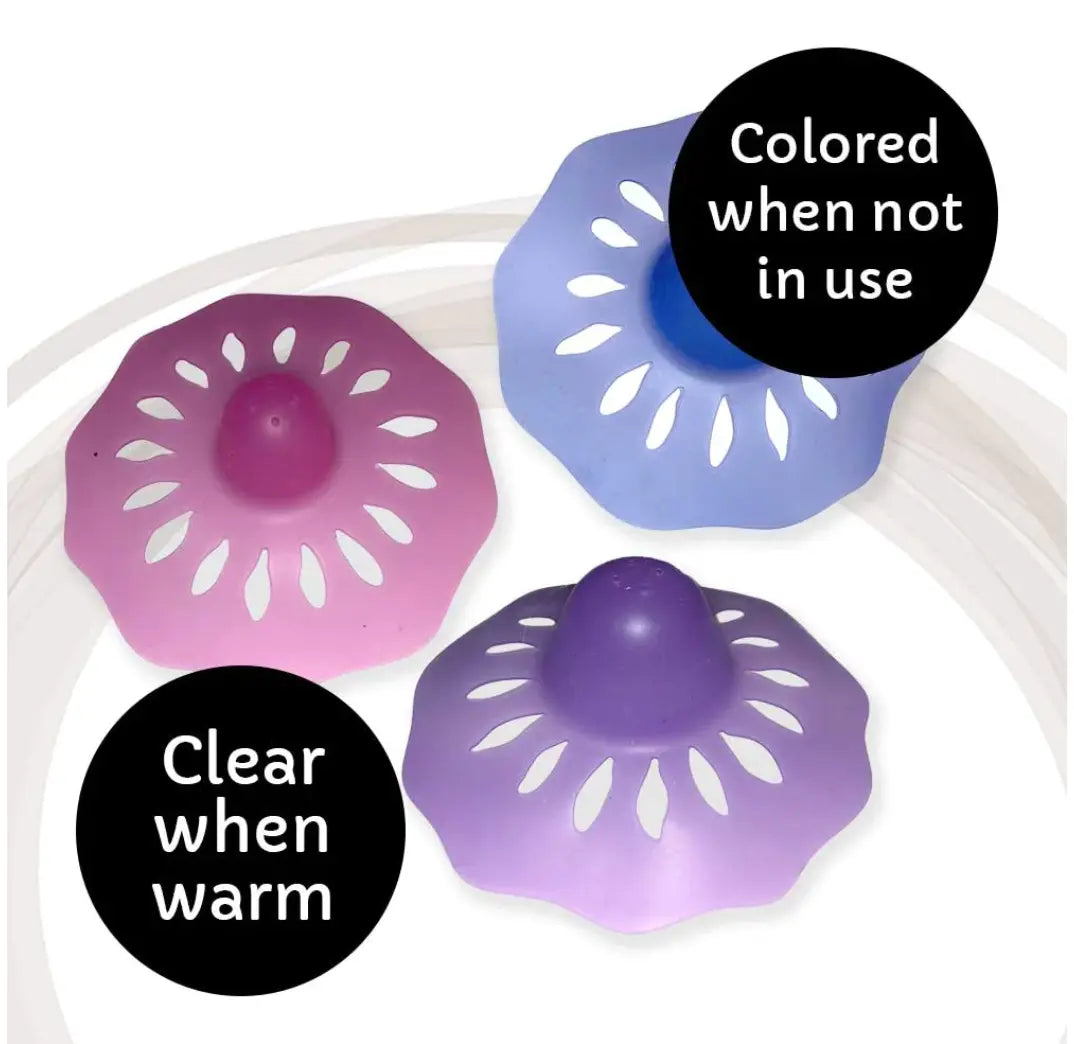 Shield Maiden Nipple Guard
Bundle and Save!
Choose 2 items and save 10%
Choose 3 items and save 15%
Or, select 4 items for 20% off!
---
Introducing the Ceres Chill's patent-pending nipple shields!
These brilliant shields can help your little one properly latch and suckle more effectively with a unique design that allows for maximized skin-to-skin contact between you and your baby. They're comfortable, breathable, and flexible to help build your breastfeeding success.   
But the most AMAZING part for any exhausted new mom is the color-changing quality of the Shield Maiden: they temporarily change color when exposed to heat.  Shield Maidens are colorless when at body temperature so they don't interfere with a more natural breastfeeding experience. To help you easily find them when they're not in use, the Shield Maidens become a highly-visible color when at room temperature. How cool is that?! 
Each Shield Maiden is made of laboratory-tested, food-grade silicone that is velvety skin-textured on the side used by your nursing baby and smooth on the mama side so it adheres well.
All matched Shield Maiden sets include two nipple guards and a booklet by renowned lactation consultant Katie Dunning. The guide helps you to ensure this is the last set of nipple shields you will need.
The shields are 24mm in size (standard size).
Key Features:
The color change makes it easy to find

The texture is more like skin

More malleable than standard silicone which helps avoid painful pinching

The softer tip is less foreign to the baby and causes less gagging
THIS ITEM IS FINAL SALE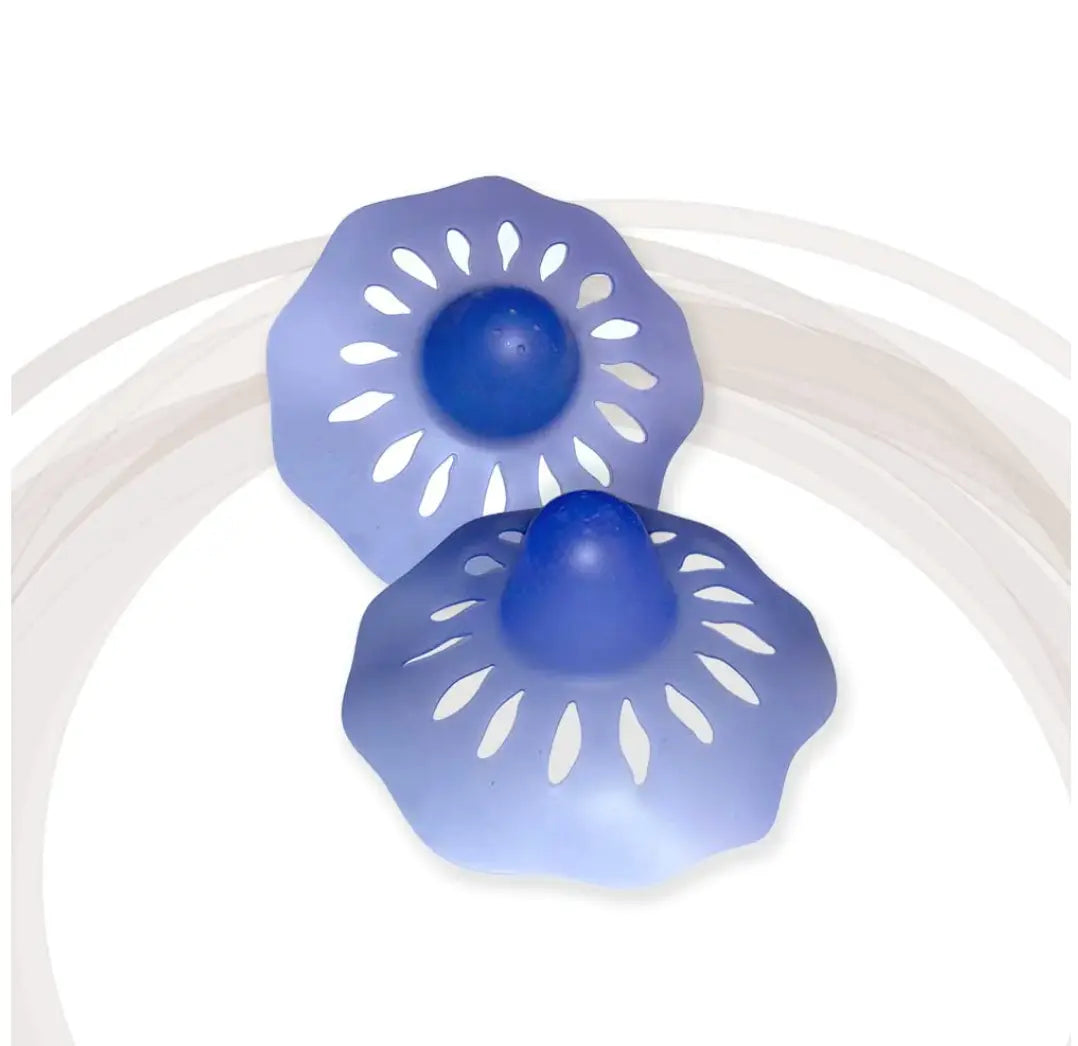 This product has no reviews yet.
Other Products You'll Love . . .
This is no cookie cutter collection. We have uniquely and intentionally curated the tools for success for moms across the land.